17 May 2007 - Joseph Bennett - Private Pilot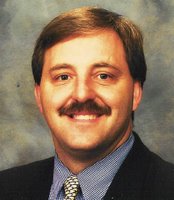 Joseph Bennett achieved his Private Pilot license on May 17, 2007. His instructor was Dennis Mathis.
Joseph began flying on June 27, 2006 and at the time he got his license had accumulated 42 hours of solo and dual time. For his ground school, Joseph used the Gleim Online and Study Materials. Joseph has wanted to fly all his life and was able to make his dreams come true. "When my family got back from Africa with World Relief, I signed up to learn how to fly."
The most challenging part of the course of instruction was "getting my flying "legs" under me and not wanting to get sick in the beginning. The rudder/aileron practice was the killer. Also, remembering the written material later on in the course when I was completing the practical was sometimes challenging."
"The most fun part of the course was "the view." It opened up a whole new world in the sky. It was no longer a two dimensional perspective -- it was now a three dimensional one. The stalls and the steep turns were very exciting too."
"Being a part of the flying club was very enjoyable with it's trips, fly-in's in and get-togethers. The members treated me as an equal and constantly encouraged me."
What Joseph most looks forward to doing, now that he has his license, is taking his family on cross-country trips! "I also love the opportunity to take friends up and show them the perspective from the sky."
"The planes at the MFC are "second to none." I looked at various flying schools and found that the costs, condition of the planes, and level of Instructors (at the Majors Flying Club) was "head and shoulder's" above the rest. This flying club is professional, very reasonable in cost, and takes great pride in general aviation and producing and promoting safe, qualified pilots!!"