Membership Meeting - 28 September 2017
The 3rd quarter Membership meeting was held in the Majors Flying Club hangar on Thursday, September 28, 2017. The well attended event featured burgers and brats courtesy of Chef Rector, a Safety Briefing by Chief Pilot & Safety Officer Mark Armstrong, a Treasurer's report from the Treasurer B.J. FInney, a report from the Secretary, Dennis Harwell, an aircraft status report from the Maintenance Officer, Dennis Guinn, recognition of Mr. Young Lee earning his Private Pilot certificate, and best of all, Part Two of Mr. Dennis Mathis' Air Force career.
A while back, Mr. Mathis was the guest speaker for one of our membership meetings. At that time, he shared his experiences and stories about Part One of his Air Force career. Fortunately, Mr. Mathis agreed to finish his story and presented Part Two (1965-1980) of his Air Force career tonight. This period of his career was after his stint as a Navigator and his transition to a pilot. He has time in T-41's (C172F), T37B Tweet, T-38A Talon, the T7A Caribou and several others. Several of his assignments in the late 1960's to mid 1970's were in Southeast Asia.
It is always fascinating to hear these real life stories and experiences and to be reminded of what others have given to this country to make it safe for the rest of us.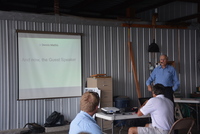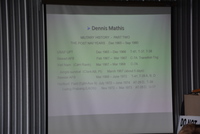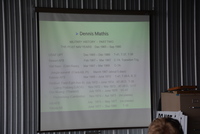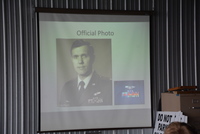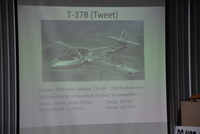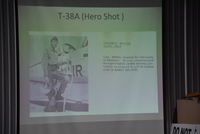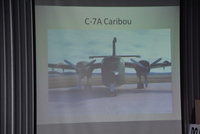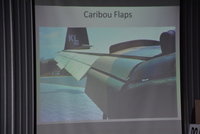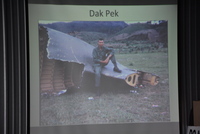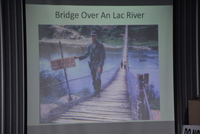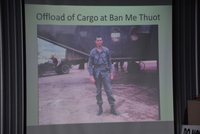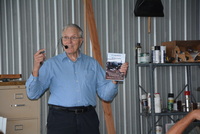 View a slideshow of ALL of the pictures taken at the September 2017 Membership Meeting: Membership Meeting - Sep2017